Property Searches
Complete required property search and property enquiries.
Contracts
Prepare Section 32 statement and Contract of Sale.
Communication
Communicate between the buyer, seller, financial institution and real estate agent.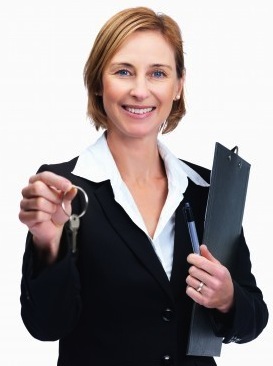 Settlement
Arrange preparation of documents required for timely settlement
Authorities
Inform Council etc of your purchase or sale of property.
Peace of Mind
Experienced and Licensed Conveyancers taking away the stress and hassle, and acting in your interests.
If you need additional assistance you can use our in house solicitors to update your will, power of attorney or get advice on other legal matters. You can learn more about the legal team through their website here.
Grant Renkema
Principal of All Points Conveyancing Lawyers and a practicing solicitor for over twenty five years, Grant manages and supports the All Points team to provide the highest level of customer assistance, with experienced property law advice and technical contract review services provided on a daily basis for the team.
Barbara Evans
A long-standing Associate of the Institute of Legal Executives (Victoria), All Points Conveyancing were fortunate to welcome Barbara to the team over five years ago. Bringing with her over 40 years' experience in the legal industry, Barbara offers her clients a broad knowledge base of all areas of conveyancing practice. Barbara has a focus on acting for vendors in their sales and prides herself on achieving the best professional outcomes for clients.
Luana Cappello
A highly experienced conveyancer, Luana is our newest team member who brings over ten years' experience to our team. Luana has a Diploma of Financial Services (Conveyancing). Luana is experienced in both sales and purchases and will be a key member of our team in handling settlements and operating within PEXA. Luana prides herself is helping all clients with efficient and caring support.
Kerrie Fisher
Kerrie's thirty years of highly qualified practice in the conveyancing arena ensures her clients are offered a wealth of knowledge, experience and support drawn from her many years of practice at the industry helm. Since joining the All Points team six years ago, Kerrie's focus has been on supporting clients with their conveyancing purchases, providing her clients with professional, friendly and efficient service at every step along the way.
Lauren Lacy
A senior legal administrator, Lauren has been conducting conveyancing transactions in a legal practice and providing high level support to the principal solicitor for over thirteen years. Her broad areas of legal and conveyancing experience are a fabulous addition to the All Points Conveyancing team.
Jessica Rezk
Jessica joined the team in 2019. Jessica is our fabulous Receptionist and Office Manager. Jessica's skills and expertise are a fundamental component of our team. She is a hard worker who ensures the office runs smoothly.